Aeration Mixer BM
The Aeration Mixer BM is a development incorporating the know-how of the well-known GTA Dynamic In-line Mixer RM.
Utilisation
The main application areas of the Aeration Mixer BM are in the production of dairy products, confectionary and bakery products, and chemical, pharmaceutical and cosmetic products.
In order to meet the special hygienic requirements in these areas, the Aeration Mixer BM is made of high-quality V4a-CrNiMo stainless steel (material No. 1.4571), which at the same time leads to a very high durability. Due to the interchangeable mixing shafts and housings, the Aeration Mixer BM is easy to maintain and repair. The double mantle enables the cooling or heating of the finished products as required, depending on the preceding and subsequent production steps.
The Aeration Mixer BM is manufactured according to customer requirements or can be supplied in three standard sizes with throughput capacities of 100-2000 l / h relative to H₂O. Connections are made according to customer requirements as DIN 11851, SMS or as Whitworth pipe threads, the shaft seal is made by standard sliding ring seals. In order to meet the individual requirements of the production processes, the Aeration Mixer BM can be selectively operated by means of electric motors or helical gear motors in conjunction with frequency converters or mechanical variable speed gears.
In order to extend the range of application of the Aeration Mixer BM, peripherals such as air / gas dosing, pressure maintenance valves or feed pumps can be supplemented as required by the customer. The reliability and flexibility of the Aeration Mixer BM has been proven over many years in the production of small and large companies and can also contribute to the success of your company.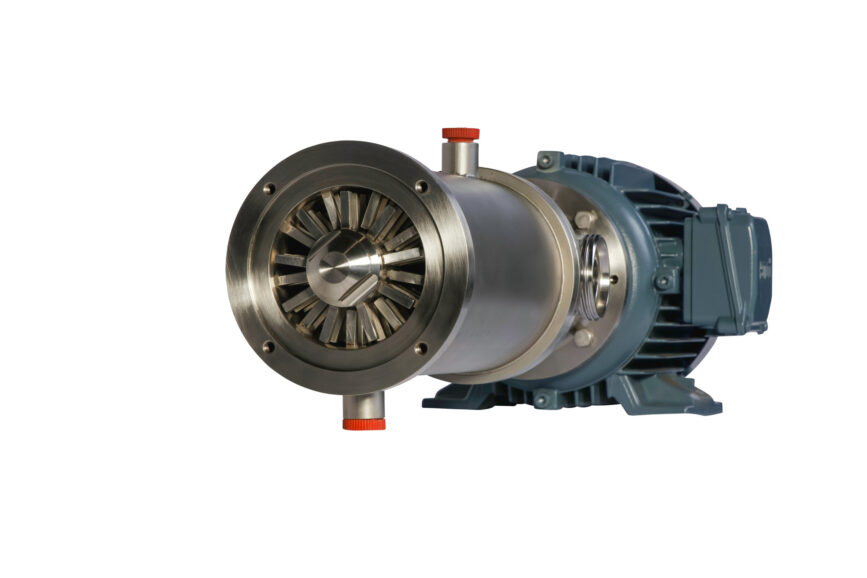 Application
Dairy products

Confectionery

Bakery products

Chemical, pharmaceutical and cosmetic products
Design
Drive with tube housing and mixing shaft running in it

Welded mixing elements

Material: V4a (material No. 1.4571, 316L)

Connections: Whitworth pipe thread, flange to DIN, milk pipe thread to DIN 11851, SMS and aseptic flanges to DIN 11864; other connections are possible

Seals: Radial shaft seal rings and mechanical seals

Types of drive: all commercially available controlled and non-controlled drives (electric, spur-gear and variable speed geared motors)

Speed ​​control: variable speed or frequency converter

Design: Horizontal design with gear foot or vertical design with foot flange; other constructions possible according to customer requirements
Sizes / Throughput
(Maximum throughput based on H₂O)
Type BM# according to customer requirements
Optional peripherals
Air / gas dosage

Pressure maintanance valve

Feed pump